Records
The Pleasanton Police Department Records and Dispatch Units (collectively referred to as Support Services):
Open to serve the community twenty-four hours a day, seven days a week.
Handle over 100,000 business calls annually.
Records and Dispatch personnel process tens of thousands of reports, citations, court documents and correspondence to the Police Department each year.
Currently staffed with a civilian manager, 14 full time dispatcher positions and three full time records clerks.
Records office hours: Monday – Friday 8:30 a.m. – 5:30 p.m.
Dispatch Unit
Dispatchers answer all 911 emergency calls and the majority of non-emergency calls.
They are responsible for sending police personnel as needed to calls for service.
They receive and dispatch calls for City services when City offices are closed.

Examples include problems associated with flooding during heavy rains and requests for emergency water service problems.

Help citizens who come to the Police Department for assistance, process warrants for arrest and have general records responsibilities.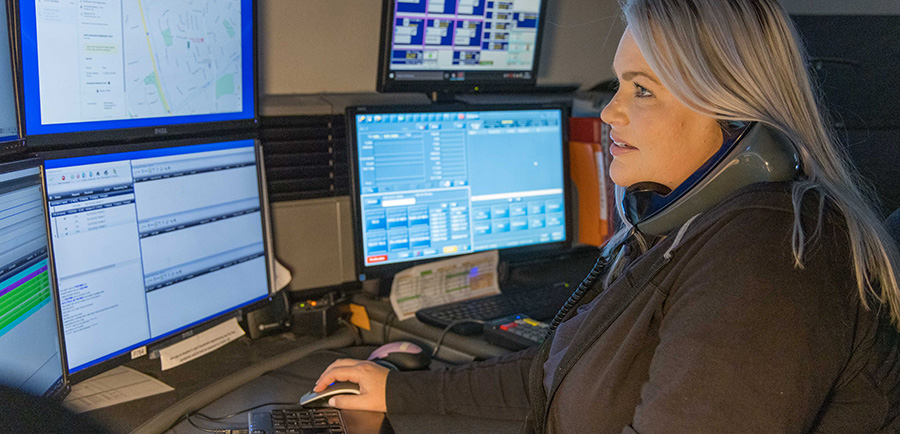 The goal of the Records Unit is to provide an efficient and personal response to every request for service. They provide several services to the community, including:
Fingerprinting
Fingerprinting services are available on Wednesdays 10:00 a.m. – 12:00 p.m. by appointment.
Regardless of vaccination status, a mask is required to be printed. Please call (925) 931-5100 to schedule an appointment.

Records Release
Vehicle Accident Report Requests
Incident/Crime Report Requests
Copies of releasable crime reports are available to authorized parties online (Request an Online Crime Report) at the Pleasanton Police Department or via USPS mail with a copy of Driver's License or appropriate Authorization letter.
Government code 7922-7929 and case law may restrict release or some content in certain circumstances.
If you are a suspect or an arresting party in a police report, you may only obtain a copy of the report through the Alameda County District Attorney's office.
Vehicle Release
To obtain a release for an impounded, stored, or repossessed vehicle, the registered owner or legal owner must come to the Police Department with a valid driver's license and current proof of registration.
The owner will also have to pay a vehicle release fee according to the Fee Schedule.
For further questions regarding Accident/Crime Report Requests/Vehicle Releases, please call Pleasanton Police Department Records Unit at (925) 931-5125.