The City Council appoints the City Attorney as its chief legal counsel. The City Attorney directs the City Attorney's Office that:
Provides legal counsel to the City
Advises the City Council and City staff on contractual, regulatory and litigation matters:

Open meeting and public records laws
Conflicts of interest
Land use and environmental laws
Claims and litigation
Municipal elections
Employment and labor relations
Municipal utilities
Procurement and other internal services
Code enforcement, resolutions, ordinances and other legal documents
The City Attorney's Office does not provide legal advice to individuals in the City of Pleasanton.
What is the difference between the City Attorney and the District Attorney?

The City Attorney is the attorney for the City of Pleasanton and is appointed by the Mayor and City Council. The attorneys in the City Attorney's Office provide legal services to the Mayor, City Council, City departments, boards, commissions and staff. The City Attorney's Office also prosecutes violations of the Pleasanton Municipal Code, but not any violations of State law. 

The District Attorney is an elected official who investigates and prosecutes criminal activity throughout Alameda County. The DA's Office main number is (510) 272-6222 and their website is www.alcoda.org.
Who are the City Attorney's clients?

Along with the City Manager, the City Attorney is directly selected by and serves at the pleasure of the Mayor and City Council. The City of Pleasanton, represented by the Mayor and City Council, is the City Attorney's client.
Can the City Attorney represent private citizens?

No. The City Attorney does not represent individuals in private legal matters. Attorneys in the City Attorney's Office only represent City departments and employees in the course of their official business.
How can I get a copy of the Pleasanton Municipal Code or a City ordinance?

The Pleasanton Municipal Code is available online at

qcode.us/codes/pleasanton

and in the Pleasanton Public Library. Hard copies of the code or a particular ordinance may be obtained from the City Clerk's Office located at 123 Main Street, Pleasanton, CA 94566, (925) 931-5027.
My neighbor's tree limbs and branches overhang on my property. Can I trim them without my neighbor's permission? If my neighbor's tree limbs and branches fall on my property, can I make my neighbor clean them up?
Legal Resources for Residents
Alameda County Bar Association
Referral Service for a referral to a private attorney
(510) 302-2222 Extension 4
www.acbanet.org
Alameda County Superior Court Self-Help Center
(510) 272-1393
www.alameda.courts.ca.gov
California Courts Online Self-Help Center
https://www.courts.ca.gov/selfhelp.htm
Lawyer in the Library Program at the Pleasanton Library
Free 20 minute legal consultations from a member of the Alameda County Bar Association.
Participants must register in person (no phone reservations) at the Library's Reference Desk.
For more information on dates and times, see Free Legal Assistance.
Eden Council for Hope and Opportunity (ECHO Housing)
Fair housing counseling to Pleasanton residents
(925) 449-7340
www.echofairhousing.org
State Bar of California
Consumer guides for the public on a variety of topics: www.calbar.ca.gov/Public/Pamphlets.aspx
"Kids & the Law: An A-Z Guide for Parents"
"When You Turn 18: A Survival Guide for Teenagers"
"Seniors & the Law: A Guide for Maturing Californians"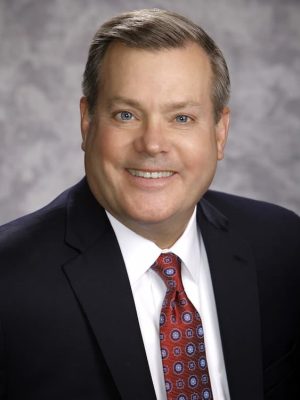 Daniel Sodergen
City Attorney​
Daniel G. Sodergren was appointed as the City Attorney for Pleasanton in April 2016. Mr. Sodergren previously served as City Attorney for the cities of Tracy and Livermore, where he developed and managed a team of legal talent active in a range of local government issues, many having to do with development and land use.
Mr. Sodergren has also been responsible for all litigation and for providing legal advice to previous City Councils, including but not limited to those related to planning, land use, CEQA, initiatives, elections and utilities.
He has also served as Special Counsel for the cities of Palo Alto and Oakland. He began his career as a law clerk and served in that capacity in Palo Alto, Santa Clara and San Jose. Mr. Sodergren is a graduate of U.C. Berkeley and Santa Clara University School of Law.
City Attorney's Office
City Attorney, Daniel G. Sodergren
123 Main Street
PO Box 520
Pleasanton, CA 94566
Monday – Friday, 8:00 a.m. – 5:00 p.m.
(925) 931-5015
The City Attorney's Office does not prosecute or defend criminal matters.
For information about criminal prosecutions, please contact the District Attorney's Office:
(925) 803-7171
www.alcoda.org
For defense questions, please contact the Public Defender's Office:
(925) 551-6863
https://publicdefender.acgov.org/
Contact us by filling out the form below: