The Community Development Department is responsible for long range planning of land use, circulation systems and infrastructure, in addition to the review of development proposals to ensure compliance with City policies and regulations. 

Learn about the various projects throughout our city.
The link below provides a summary and update on notable development projects, long-range planning efforts and transportation planning projects in the city.
A map is included in the PDF for reference (city-wide projects are not shown). These projects are also shown on our interactive map.
Housing Element Update
The Housing Element is the primary tool used by the State to ensure local governments are appropriately planning for and accommodating enough housing across all income levels. Accordingly, it provides the City with an opportunity to assess its housing needs and to develop policies and actions that effectively respond to those needs. The Housing Element is a mandatory part of the City's General Plan but must be updated every 8 years and must also be reviewed and approved (i.e., certified) by the California Department of Housing and Community Development (HCD) to ensure compliance with statutory requirements. Certification also ensures that the City remains eligible for various State and federal funding sources.
The 6th Cycle Housing Element covers the planning period 2023-2031 and has been certified by HCD and adopted by City Council. The documents are available here:
Final Environmental Impact Report (FEIR) – January 2023
Stoneridge Mall Framework
The City of Pleasanton has begun the process to develop a Framework Plan for the Stoneridge Shopping Center, also known as the Stoneridge Mall. The focus of the Framework is the mall properties that lie within the area bounded by Stoneridge Mall Road and contain the Mall buildings and surrounding parking lots.
The Stoneridge Mall Framework Components, adopted January 26, 2023, provides a conceptual land use and circulation plan and policy guidance for future development/redevelopment of the Shopping Center that considers the integration and distribution of new residential and commercial land uses with existing retail uses.
To learn more and sign up for email updates, please visit StoneridgeMallFramework.com
Harmony Condominium Project – 2025 Santa Rita Road
Applications for Design Review (P23-0332) and Vesting Tentative Map (P23-0605) approval pursuant to SB330 to 1) demolish an existing motel; 2) construct a housing development consisting of 42 three-story townhome style condominiums ranging in size from approximately 1,400 to 1,700 square feet and related site improvements; and 3) Vesting Tentative Map.
Codes, Guidelines and Plans
Pleasanton Municipal Code
California Building Code
General Plan 2005-2025

The General Plan guides long-range land development and resource conservation, bridging the community's values and the City's development decision-making. It is the key document with which all other city ordinances and policies must be consistent. 
Specific Plans

Specific plans function as tools for implementing the City's General Plan.

Bernal Property
Stoneridge Drive
Tri-Valley Hazard Mitigation Plan
Tri-Valley Hazard Mitigation Plan

Adopted 2018
2023 Draft Plan Update
Guidelines & Standards

Objective Design Standards The City of Pleasanton has adopted objective design standards (ODS) for residential development, including:
Zoning Information

Identify Property Zoning via Search or Map

To identify the zoning on a property, enter an assessor parcel number, a street name, or click on the map below. All maps will open in PDF format. You will need the Adobe Acrobat Reader plug-in – available free from Adobe.
View Parcel Zoning Map

Disclaimer: Information on this website is only intended to be general information for public use. This information does not replace ordinances or codes. The City makes no representations or warranties of any kind, express or implied, about the completeness, accuracy, or reliability of the information in this website. Your reliance on this material is strictly at your own risk.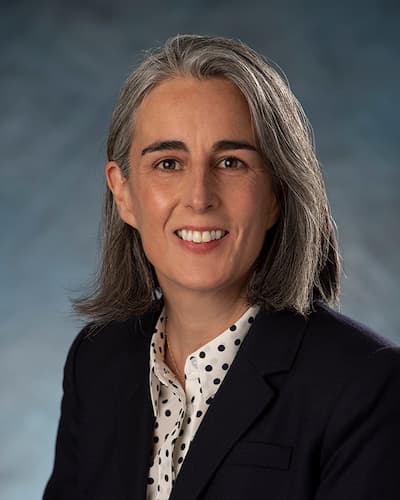 Ellen Clark
Director of Community Development
Ellen Clark has been with the City of Pleasanton since 2017 as Planning Manager/Deputy Director of Community Development and was named as Director of Community Development in 2019. She oversees the Planning, Building, Code Enforcement, Traffic and Housing Divisions with Community Development, which collectively work to maintain and implement the City's General Plan and other key long-range planning documents, manage land use and development permitting activity, ensure a well-operating transportation system and provide affordable housing programs and services. 
Ellen holds a BA (Honors) in Geography from the University of Cambridge, England and is accredited by the American institute of Certified Planners. She has worked in the community development and planning field for 23 years, including 16 years working for California municipalities. Her career has focused on development and implementation of numerous comprehensive and community plans, management of major development project entitlements and oversight of a broad range of community development-related projects and initiatives, all with high value placed on community engagement, application of sound planning and design principles and above all, a focus on creating great communities that she brings to her work for the City of Pleasanton.
Community Development
200 Old Bernal Avenue
Pleasanton, CA 94566
Monday – Friday, 9:00 a.m. – 4:00 p.m.
(925) 931-5630
Contact us by filling out the form below: