The City of Pleasanton provides many opportunities for youth to participate in their community through recreation and library programs, sports or volunteer opportunities.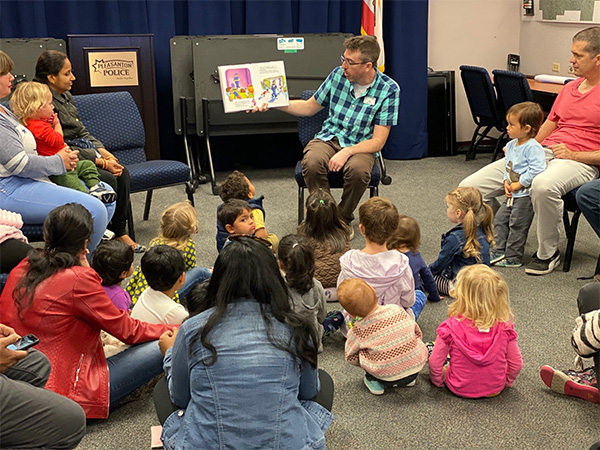 Library Kids Services & Programs
Pleasanton Library provides programs for children from 0-12 years old including story times, STEAM programs, crafts and children's performers. Registration is required for certain programs and activities.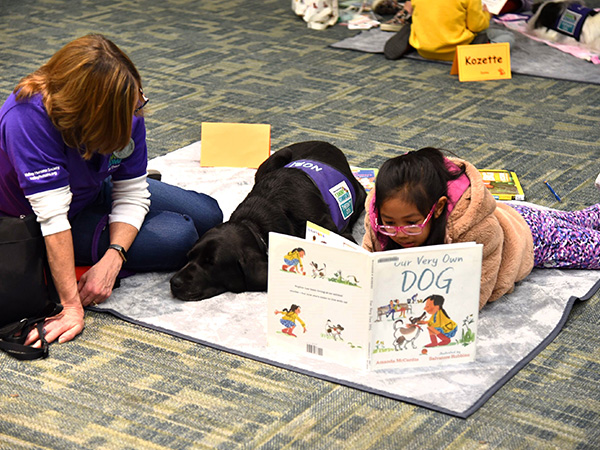 Library Teen Services & Programs
Pleasanton Library welcomes teens to discover a variety or programs and activities throughout the year including an afterschool program, teen workshops and classes, and volunteer opportunities. Registration is required for certain programs and activities.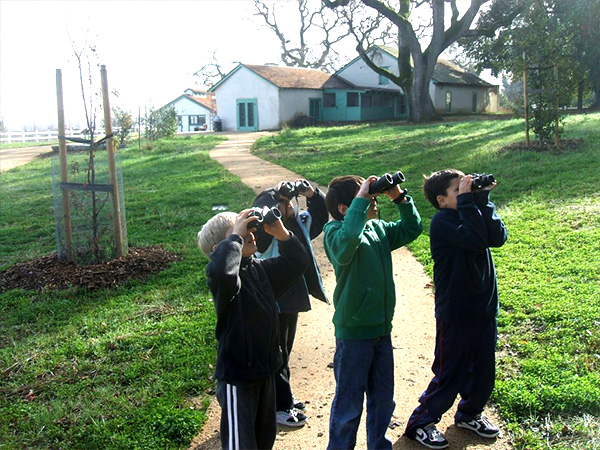 Outdoor Education
Pleasanton's Alviso Adobe Community Park is a unique site that tells the story of California from its earliest human history. This fully restored interpretative park reveals the history of the Amador Valley, offering a rare glimpse of times past – from its Native American beginnings to the days of Spanish Ranchos managing herds of cattle on the original 12,000 acre Rancho Santa Rita, through a period in the early to mid-20th century when it was a popular dairy and finally its present as a community park.  
To find out more about Alviso Adobe Community Park.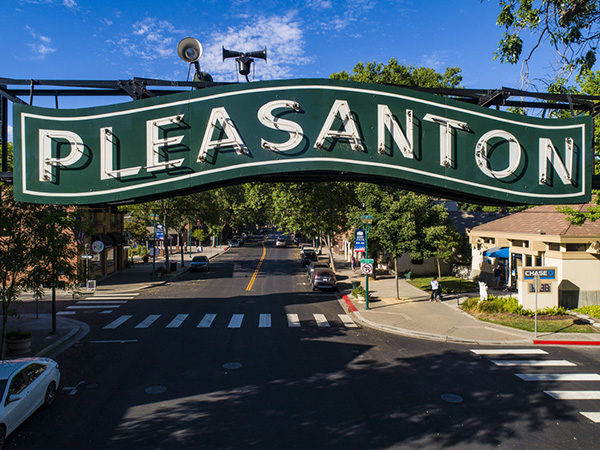 Youth Commission
The Youth Commission acts as a liaison between Pleasanton's youth community and the City Council, advises the Council on youth-related issues and promotes an understanding and appreciation of community affairs among the youth of Pleasanton. 
The Youth Commission meets on the second Wednesday of each month at 7:00 p.m. at Public Works, 3333 Busch Road.
To find out more, view Youth Commission Information.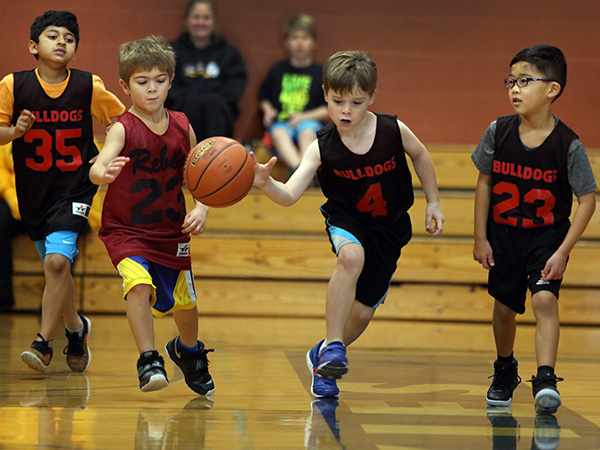 Youth Sports
The Pleasanton Library & Recreation Department offers a variety of sports for children of all ages and skill levels, including two seasonal basketball programs, sport camps and classes geared towards youth.
Sports include: Baseball, Basketball, Badminton, Cricket, Flag Football, Lacrosse, Soccer, Track & Field, Volleyball, Softball.
To find out more, view our Activities Guide Page.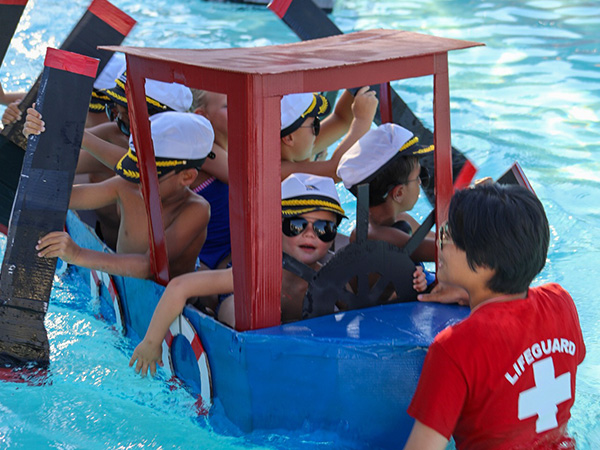 Aquatics
The Dolores Bengtson Aquatic Center (DBAC) is Pleasanton's premier aquatic facility, featuring:
A 50-meter Olympic-size pool
Shallow pool with waterslide
25-meter 'L-shaped' lap pool with attached diving well and two 1-meter diving boards
Pools heated to 80 degrees, year-round
ADA Accessibility
To find out more, go to the Aquatics page.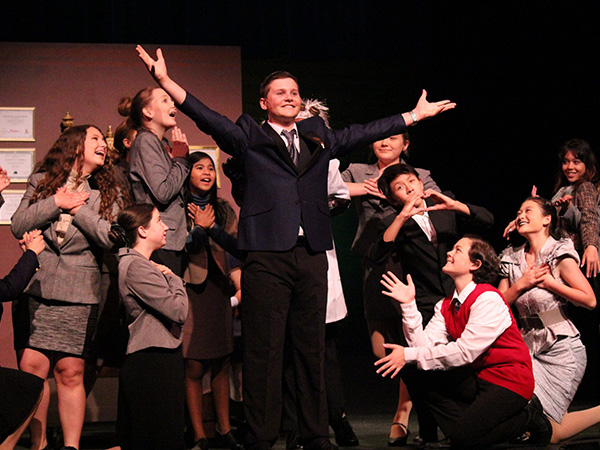 Drama/Theater Programs
Pleasanton Youth Theater Company provides year-round programs for ages 5-17 through drama and improv camps, musical theater, music and dance programs, and technical theater classes.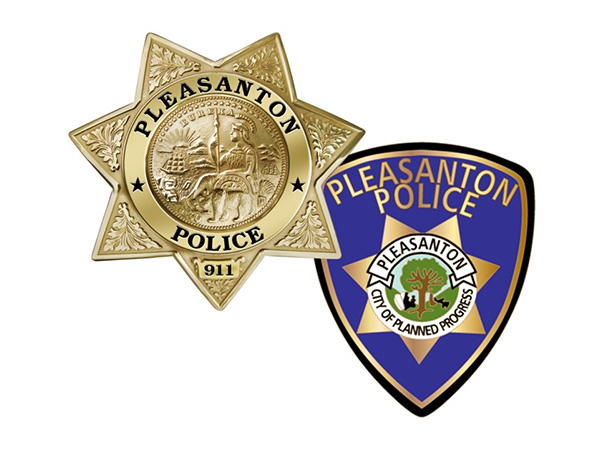 Police Department Youth & Teen Services
The Pleasanton Police Department is dedicated to working with the community it serves. Our programs build relationships between the men and women of the police department and the Pleasanton community. Various services and programs are offered to help educate, inform and empower our community members. We invite you to get involved. 
Interested in learning more about the police department?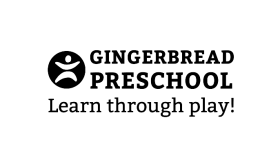 Gingerbread Preschool
Gingerbread Preschool is an inclusive, PLAY based program that supports children where they are socially and emotionally. We prepare children for kindergarten through purposeful PLAY and a progressive academic curriculum with our passionate teachers. 
To find out more, go to the Gingerbread Preschool page.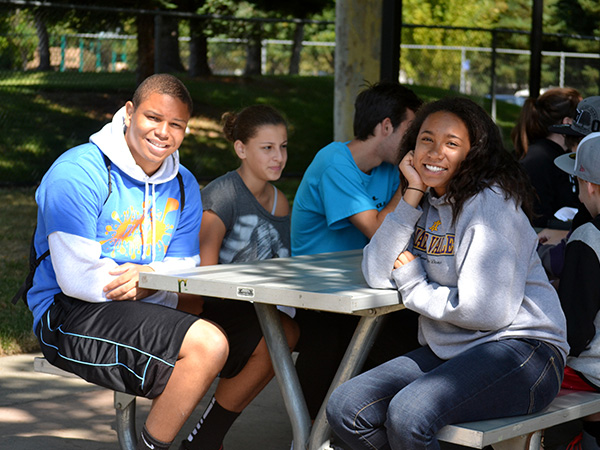 Recreation Youth and Teen Services and Programs
Through the Recreation Department, youth and teens can participate in:
Art and performing art classes at the Firehouse Arts Center
Sports classes and leagues
Summer day camps
Environmental education programs at the Alviso Adobe Community Park
Youth in 1st through 9th grades can enjoy exciting day camp experiences at the Amador Recreation Center during the summer including:  Crafts, Sports, Games, Swimming, Field trips.
To find out more, go to the Recreation Youth and Teen Programs page.