The Public Works Department's Streets Maintenance Division manages the contract for weekly sweeping of the Downtown Pleasanton Business District streets, City parking lots and all other streets. Streets are swept once a month on a fixed schedule based on the day of the month (i.e. first Monday, second Thursday), not on a specific recurring date. Residents are encouraged to move their vehicles on street sweeping days to allow the contractor to sweep all areas. 
Street Sweeping Schedules
Find out when your street is being sweeped.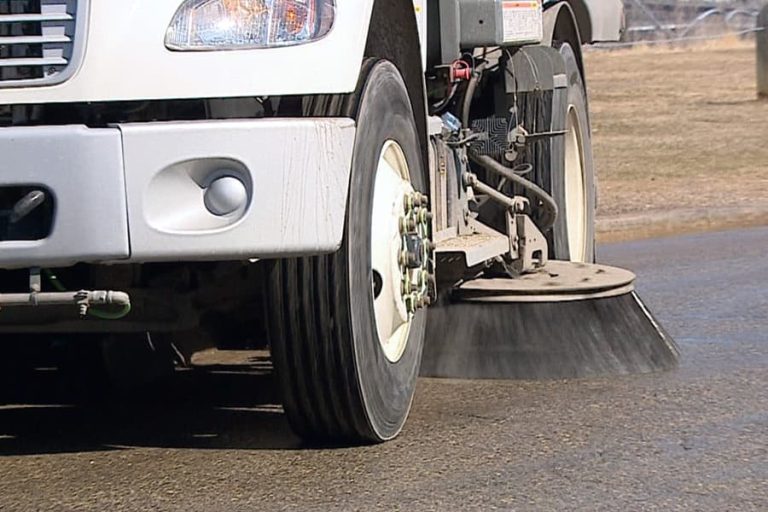 Street Sweep Day or Garbage Pickup Day
There are two (2) ways for you to find out your Street Sweep Day or Garbage Pickup Day:
Interactive Street Sweep Map
Go to the Interactive Street Map.
Search for your address in the upper right search box.  Use two-letter street type abbreviation, and one letter directional (i.e. W Las Positas Bl)
Click the address in the "Search Results."
Click "Identify" in the Tool panel at the top then click on the address or parcel you are interested in.
The results will then provide you with your Street Sweep Day and Garbage Pickup Day.
Street Sweeping Zones and Street Sweeping Schedules
Identify your zone using the Street Sweeping Zone map (i.e. St. Marys Street is in zone D-1)
Use the Street Sweeping Schedule or Street Sweep Zone Chart to search your zone on the calendar (i.e. D-1 is scheduled for the 4th Tuesday of the month)
Street Sweep Zone Chart

Zone
Day of Month
A-1 Commercial
1st & 3rd Tuesday
A-2 Commercial
1st & 3rd Wednesday
A-3
1st Monday
A-4
2nd Wednesday
A-5
3rd Wednesday
A-6
3rd Monday
A-7
4th Monday
B-1
4th Wednesday
B-2
2nd Monday
B-3
2nd Monday
B-4
3rd Tuesday
B-5
4th Friday
C-1
1st Friday
C-2
3rd Friday
C-3
1st Wednesday
C-4 (A & B areas)
1st (A) & 2nd (B) Tuesday
C-5
2nd Friday
D-1
4th Tuesday
D-4 Commercial
2nd & 4th Tuesday
D-5 Commercial
4th Thursday
Downtown Commercial
Mondays & Fridays
Please Note: The street sweep schedule is adjusted for Holidays. Please refer to the Street Sweep calendars for the specific day of the month for the new sweep date. Hacienda Business Park is privately maintained and swept weekly.