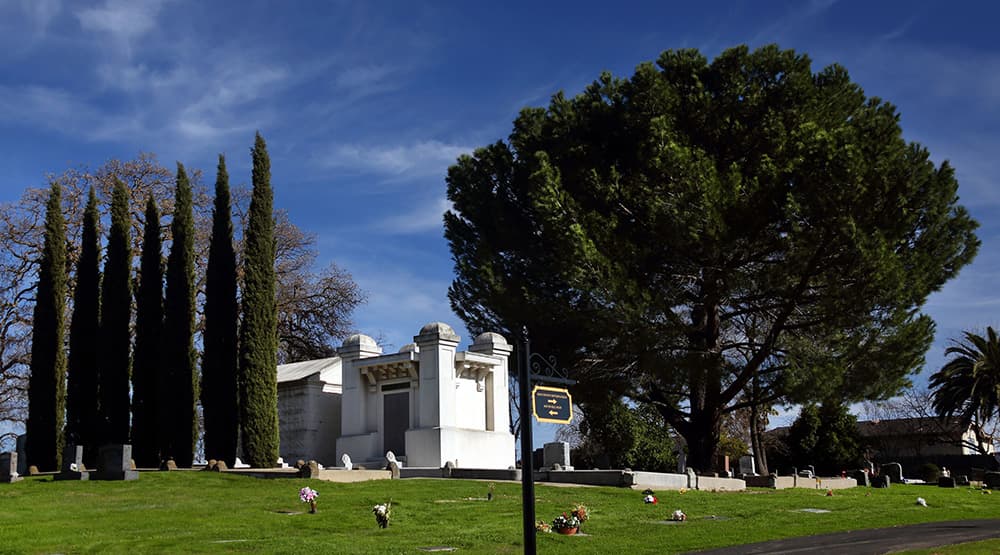 The Pleasanton Pioneer Cemetery (formally Pleasanton Memorial Gardens Cemetery) is owned by the City of Pleasanton and operated by
Graham Hitch Mortuary
. The cemetery has been in existence since 1886 and includes many of the City's founding pioneers including John Kottinger, Joshua Neal and many Pleasanton military veterans.
Current Plot Sales
The Pleasanton Pioneer Cemetery has both double depth casket burial plots and plots for cremated remains for sale in the South Hill West Section of the Cemetery.
If you are interested in purchasing a plot, please contact Graham Hitch Mortuary at (925) 846-5624 or contact them directly. 
Contact Information
For Plot Sales and Burial Needs:
Graham Hitch Mortuary
(925) 846-5624
For General Information:
Pleasanton Pioneer Cemetery
5780 Sunol Boulevard
Pleasanton, CA 94566
(925) 931-5357
For Plot Sales and Burial Needs:
Graham Hitch Mortuary
(925) 846-5624
For General Information:
Pleasanton Pioneer Cemetery
5780 Sunol Boulevard
Pleasanton, CA 94566
(925) 931-5357
Contact us by filling out the form below: