Sports & Athletic Field Rentals

This facility is closed today due to inclement weather.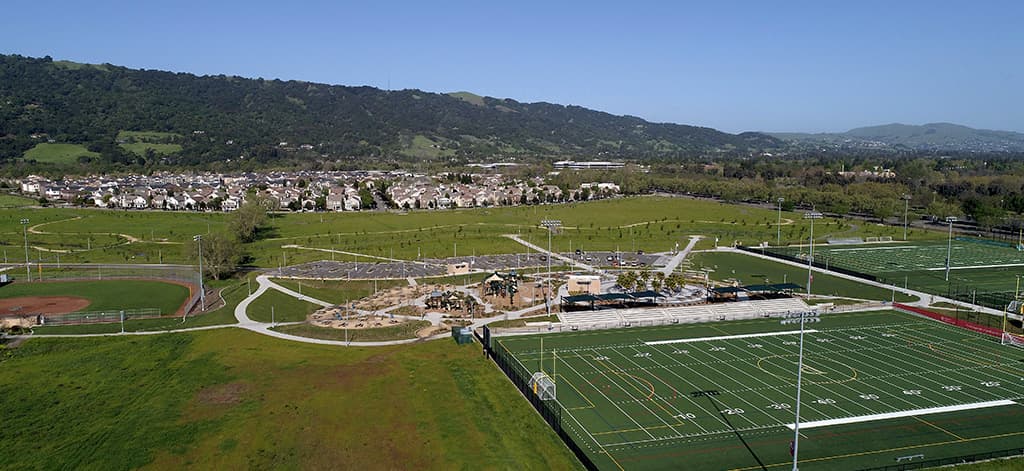 Welcome to the vibrant world of sports in the City of Pleasanton! Our Sports Division is dedicated to fostering a healthy and active community through a wide range of recreational activities for residents of all ages. The Sports Division is passionate about embracing the power of sports to bring people together, promote well-being and create lifelong memories.
With a diverse array of sports facilities, including well-maintained fields, courts and recreational spaces, we offer opportunities for everyone to engage in their favorite activities. From soccer to softball, basketball to tennis and much more, we provide a platform for the community to pursue their passions.
No matter your skill level or age, our dedicated team is committed to providing top-notch programs and resources to help you thrive.Whether you're a young athlete discovering your potential, a parent looking to bond with your child over sports, or an adult seeking an outlet for fitness and camaraderie, Pleasanton's Sports Division has something for you.
Please contact us if you have any questions.

Inclusion Services
The City of Pleasanton Library and the Recreation Department invites people with and without disabilities to enjoy our sites, facilities and programs. For more information about inclusion services, please visit our Inclusion Services page.
Field Status
In days of inclement weather, this message and our field status phone line (925) 931-5360 are updated by 3:00 p.m. After 3:00 p.m. and on weekends, should the weather pattern change please check with your league representative on field status.
PARK
STATUS
Ken Mercer Sports Park
(GSB, LL, Soccer, and Football Fields)
5800 Parkside Dr.

CLOSED

Ken Mercer Sports Park
(Adult Softball Complex) 5800 Parkside Dr.

CLOSED

Stanford Medicine Sports Complex at Bernal Community Park (synthetic fields)
7001 Pleasanton Ave.

OPEN

Bernal Community Park (baseball fields)
7001 Pleasanton Ave.

CLOSED

Val Vista Park (reservation only)
7350 Johnson Dr.

CLOSED

Muirwood Community Park
4701 Muirwood Dr.

CLOSED

Amador Community Park
4455 Black Ave.

CLOSED

Upper Bernal Field
4645 Bernal Ave.

CLOSED

Creekside Park
65 West Las Positas Blvd.

CLOSED
Generated by wpDataTables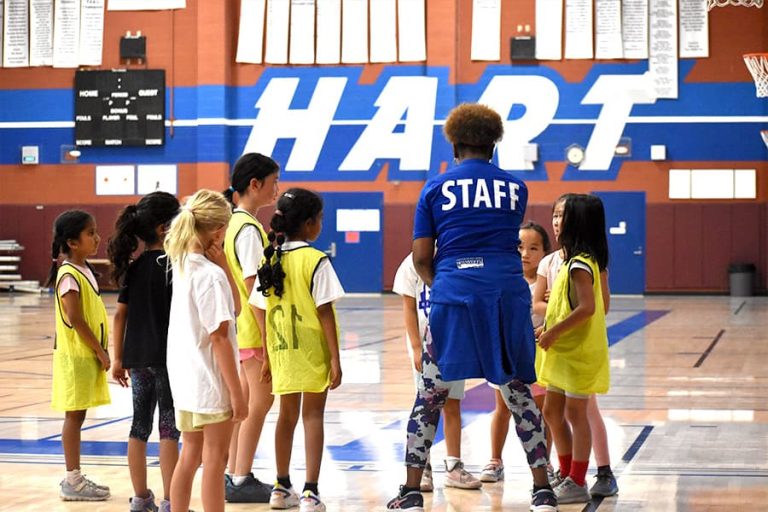 Youth Sports
The Pleasanton Library and Recreation Department offers a variety of sports for children of all ages and skill levels, including two seasonal basketball programs, sport camps and classes geared towards youth.
Youth Sport Camps & Classes
Baseball
Basketball
Flag Football
Soccer
Track & Field
Volleyball
Find out about our 
latest classes and camps
.
Pleasanton Youth Basketball (PYB)
November – February
PYB is a recreational basketball program open to boys and girls entering grades 1-12.
All skill levels are encouraged to participate in this inclusive program.
PYB places an emphasis on fun, improving skills, making new friends and teamwork.
Participants play 7 games with 12 practice dates (subject to change).
For additional information, contact the Sports Office at (925) 931-3437.
Summer Youth Basketball (SYB)
June – July
Summer Youth Basketball is a program open to boys and girls of all skill levels entering grades 1-12. SYB is fundamentals based program that meets twice per week.
Adult Sports & Open Gym
Adult Sports
The Pleasanton Library and Recreation Department offers adult basketball and softball leagues, open gym basketball and volleyball. For more information on our adult leagues and to register a team, please visit Pleasanton's TeamSideline website. All adult leagues are team-based.
Open Gym
Open Gym Schedules:
Volleyball: 6 p.m. – 9 p.m. Sundays at Pleasanton Middle School, 5001 Case Ave.
Basketball: 8 p.m. – 10 p.m. Wednesdays at Pleasanton Middle School, 5001 Case Ave.
Community Parks Field Availability Calendars
Ken Mercer Sports Park Field Rental Schedule
Concussion and Sudden Cardiac Arrest
All concussions are serious.
A concussion is a type of traumatic brain injury that causes chemical changes in the brain and sometimes results in stretching and damaging of the brain cells. Learn more about concussions. 
Be ready
Did You Know?
7 in 10 young athletes with a possible concussion report playing with concussion symptoms.
Take Action
Talk with athletes about any concerns they might have about reporting their concussion symptoms.
Stanford Medicine
As proud sponsors of the Stanford Medicine Sports Complex, we are committed to helping you and your family score big on health. Discover world-class ortho and sports medicine care in the Tri-Valley.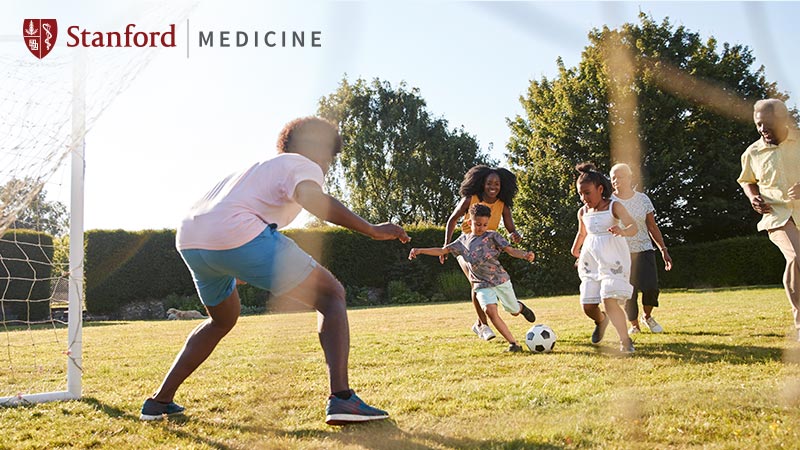 5000 Pleasanton Avenue, 2nd Floor, Suite 200
Pleasanton, CA 94566 
1 (844) 416-7846
Kids need all the support they can get to perform their best. The Children's Ortho and Sports Medicine Center offers comprehensive care so they can get back to being on top of their game.
For children and teens:
A dedicated team of pediatric sports medicine specialists, physical therapists and athletic trainers, all focused on caring for children's growing bones
Access to specialized programs, including our Motion Analysis and Sports Performance Laboratory, sports nutrition services and physical therapy specifically designed for young athletes
World-class care from the Bay Area's best pediatric orthopedists, according to U.S. News & World Report
5555 W. Las Positas Blvd.
Pleasanton, CA 94588
1 (800) 719-9111
For kids at heart, we provide personalized treatments to get you back to your active lifestyle.
For adults of all ages:
Specialized expertise in a variety of conditions, from sprained ankles to spinal trauma
Advanced treatment options, such as cortisone injections and minimally invasive ortho surgery
Convenient ways to get care, including video visits and MyHealth—our digital tool that lets you view test results, refill prescriptions and more
Thank you to the field sponsors at Bernal Community Park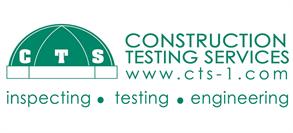 Recreation Department
Sports & Athletic Field Rentals
400 Old Bernal Avenue
Pleasanton, CA 94566
(925) 931-3437
Field Status: (925) 931-5360
Contact us by filling out the form below: