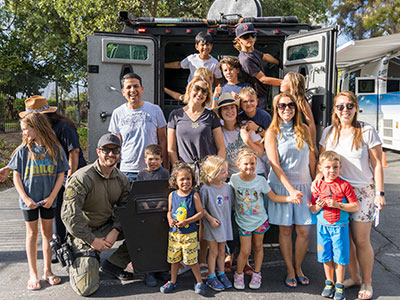 National Night Out
An annual community-building event that promotes positive police-community partnerships and neighborhood camaraderie. Pleasanton Police partner with multiple Neighborhood Watch groups to coordinate block parties where officers and residents spend time talking and playing games in a relaxed environment.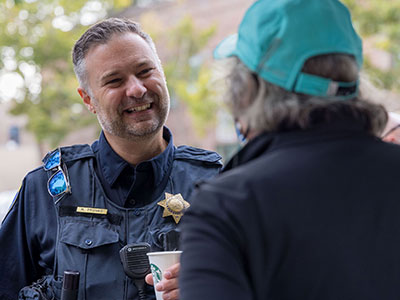 Coffee with a Cop
In collaboration with local coffee shops, Pleasanton police officers encourage the community to spend a few minutes chatting over coffee. Topics can cover general safety and crime issues in the city.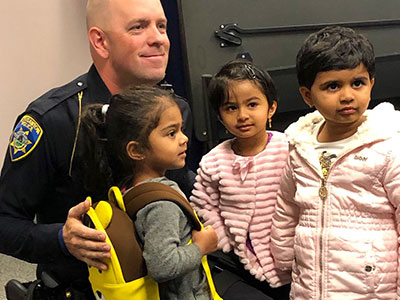 Preschool & Daycare Visits
Every year our officers are invited to preschools and day care centers to talk to our youngest community members about safety.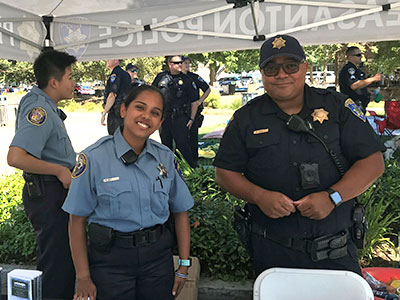 Crime Prevention Booth
The Police Department's Crime Prevention Unit participates in multiple community events throughout the year including farmers market, Senior Center Transit Fair and Concerts in the Park. Officers are available to answer any questions, provide advice and connect with our community.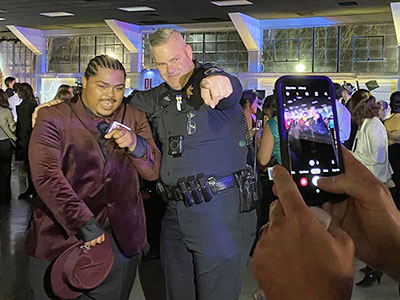 A Night to Shine
Pleasanton Police Department participates in the Tri-Valley Night to Shine event. Officers escort people with special needs ages 14 and older to a unique prom night experience.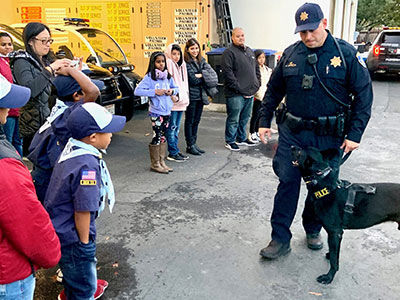 Police Department Tours
The Police Department facilitates tours every month for individuals and groups including Boy Scouts and Girl Scouts.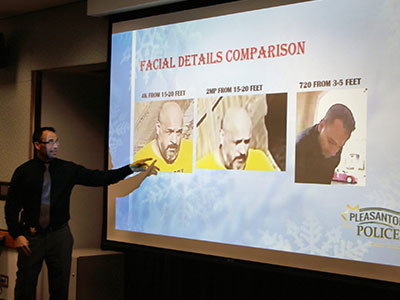 Holiday Safety Presentation
Our detectives develop an educational seminar for community members, which details current crime trends and tips to help keep people safe during the holidays.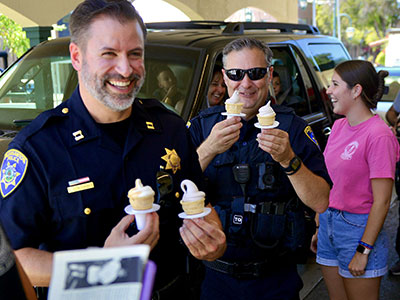 Cone With a Cop
The Pleasanton Police Department hosts this annual summer event for the community. Guests are encouraged to stop by Meadowlark Dairy for ice cream and one-on-one conversations with department employees.