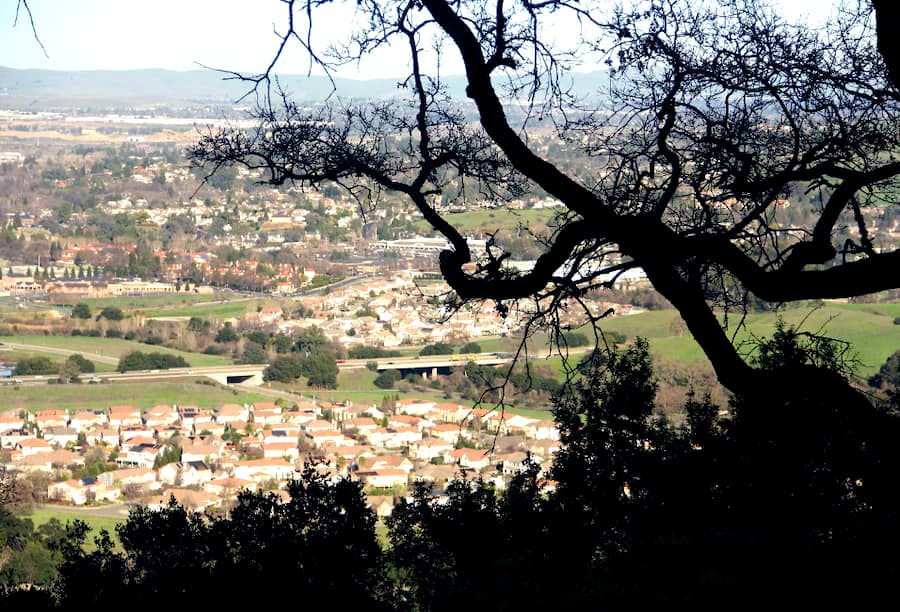 The City of Pleasanton offers 46 community and neighborhood parks, approximately 60+ miles of trails and over 700 acres of undeveloped open space.
For more information, contact us.
Community Parks
Community parks are intended for community-wide use and feature a variety of amenities. Parks are as small as 1/3 acre and as large as 104 acres.
Augustin Bernal Park is a 237-acre natural jewel in the park system.
The fully restored interpretive Alviso Adobe Community Park reveals the history of the Amador Valley and a rare glimpse of times past.
Explore some of Pleasanton's community parks with these new flyover tours below!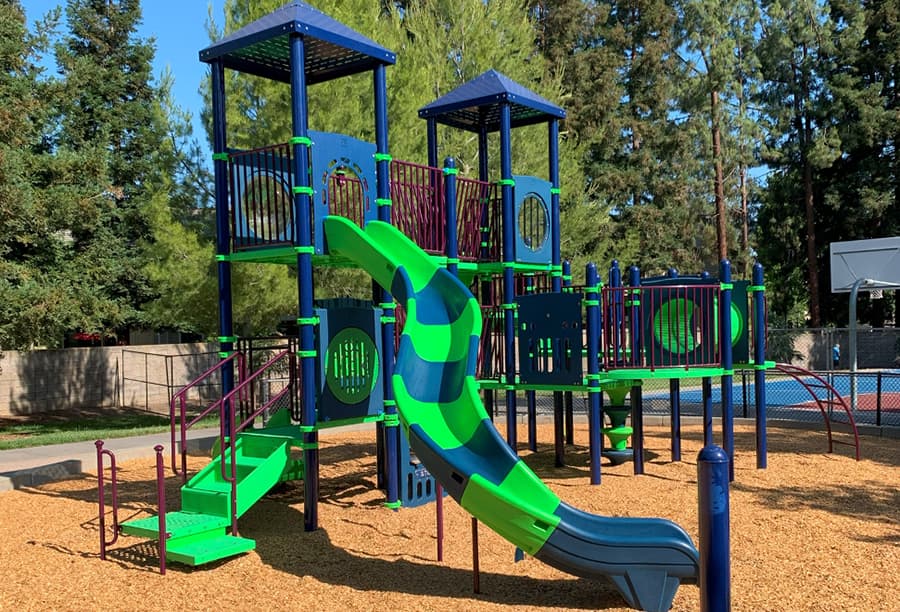 Neighborhood Parks
Neighborhood parks are intended to serve the immediate neighborhood, but are open for use by the general public and have limited amenities.
Many neighborhood parks are located with ½ mile of residential neighborhoods, which is a goal of the City's General Plan.
The Library & Recreation Department oversees programs and events within the parks. For questions or comments about programming call (925) 931-5340. 
Park Maintenance is operated through the Public Works Department. To report maintenance issues use the Mainstar portal or call (925) 931-5565.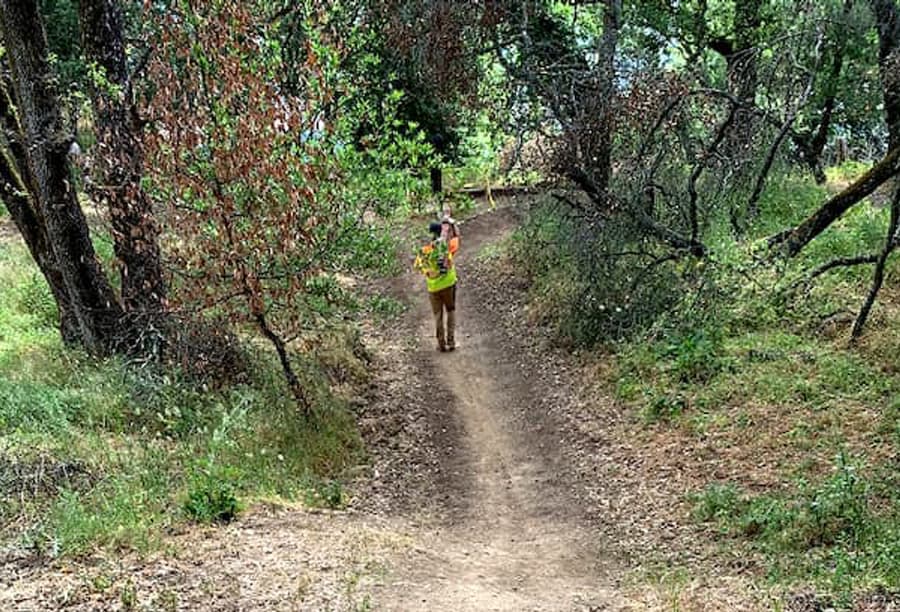 Bicycle and Walking Trails
Pleasanton is home to approximately 60+ miles of trails and over 700 acres of undeveloped open space. For questions or comments about access to Pleasanton's trails & open spaces, call (925) 931-5340.
Pleasanton is bike friendly. Check out our map of bike trails.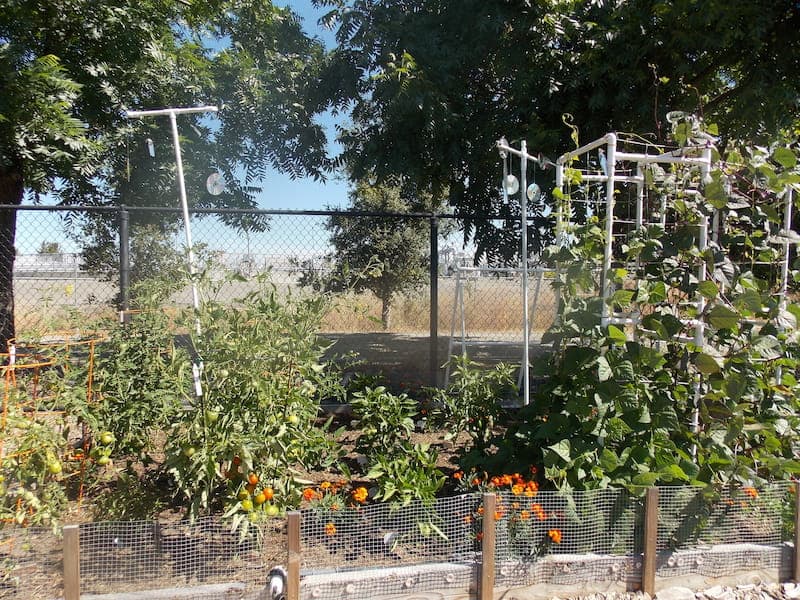 Community Garden
The Library and Recreation Department facilitates a community garden located at Val Vista Community Park. The garden is comprised of thirty-three (33) full-sized patches, each measuring approximately 225 square feet and seven (7) smaller patches of approximately 100 square feet.
The Val Vista Community Garden is currently at capacity. To be placed on the waiting list, prospective gardeners may contact Recreation Supervisor, Maurice Mestizo. All gardeners must be Pleasanton residents to be eligible.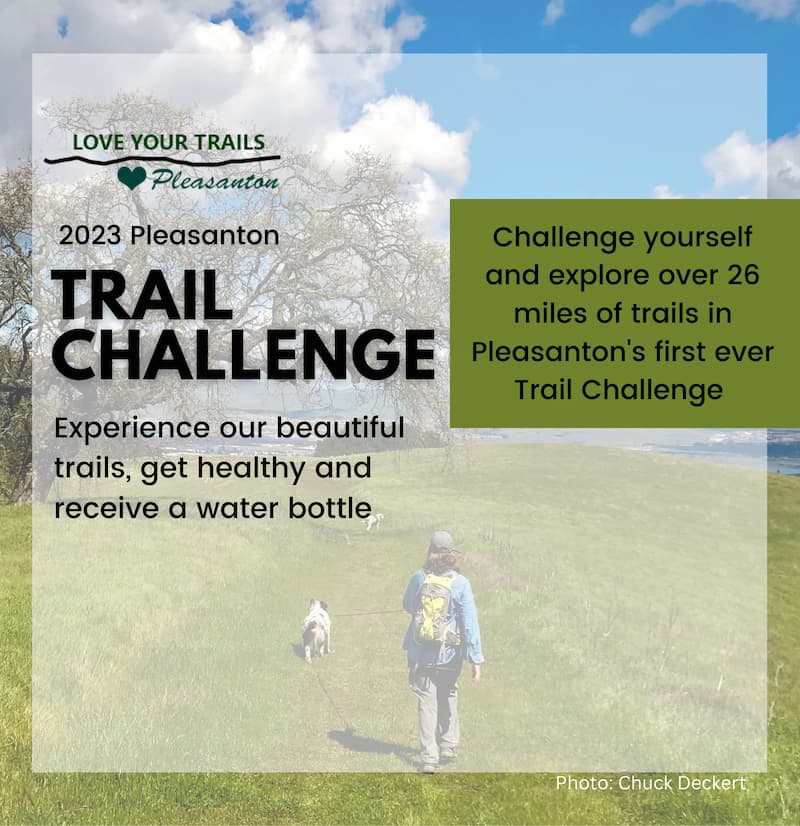 Pleasanton Trail Challenge
Challenge yourself and explore over 26 miles of trails in Pleasanton's first ever Trail Challenge!
The City of Pleasanton has partnered with All Trails so you can preview all trails, receive driving directions to each location and download and follow the trail right from your phone. The trails have been broken up into easy, moderate and difficult.Click each trail to see the trail map and distance.
Submit your favorite trail photos to be featured on the website. Send your photos! Contact Us.
We're not accepting donations for memorial benches and tables at this time.
The City of Pleasanton presents the opportunity to donate and memorialize a bench or a table at selected parks and trails. Please see the map below to view available benches and tables.
For more information, or to submit an application, call the Recreation Department at (925) 931-5340, or contact us via the form below.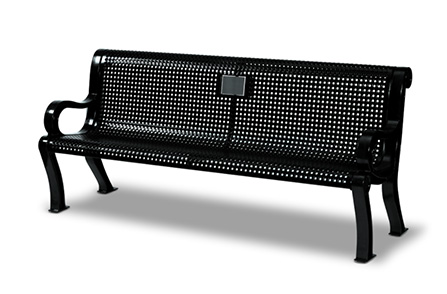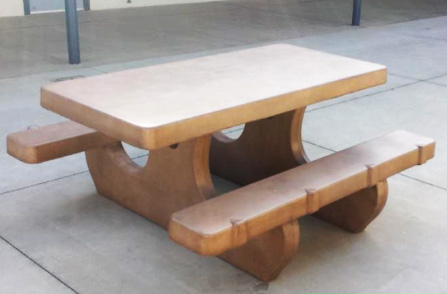 To submit an application for a memorial or a donation:
Recreation Department
Inquiries about the trail challenge:
Michele Crose
Inquiries about Park, Bike and Walking Trails
Matt Gruber
Hours of Operation:
8-6 p.m. Monday – Thursday
8-5 p.m. Friday
(925) 931-5340
Contact us by filling out the form below: