Pleasanton Police Department is hiring. If you have zero experience in law enforcement or are an experienced professional, you can discover your purpose in Pleasanton. We offer a competitive salary and benefits, career development opportunities and work-life balance. Together, we strive to be a model of excellence and a leader in the law enforcement profession. Most important, Pleasanton has a reputation for being a supportive and diverse community.
Thanks to a positive partnership between our community and the police department, Pleasanton is consistently recognized as one of the safest places to live in the Bay Area. It's an ideal city for families and is known to have some of the best public schools. Situated at the junction of I-580 and I-680, Pleasanton is home to a charming downtown, acres of open space and a thriving community.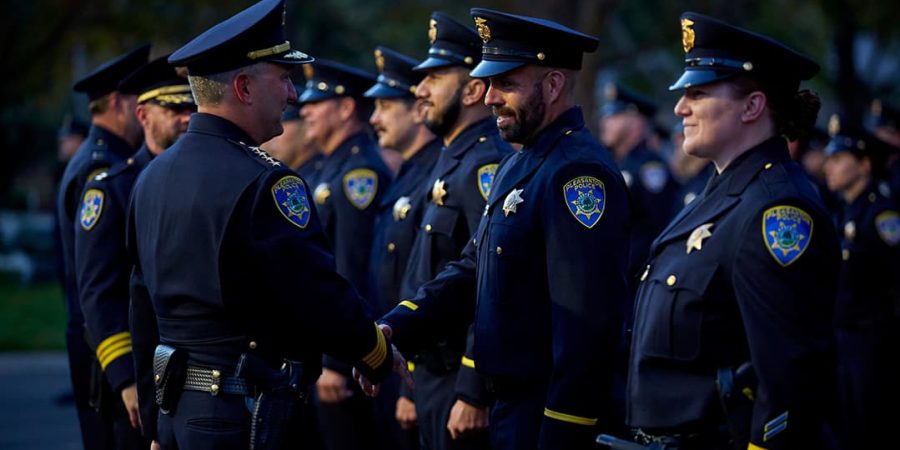 Training
Our training is divided into three categories: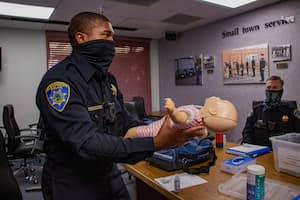 In House Training
In-house training consists of a variety of topics to include De-escalation, Force Options, Principled Policing, First-Aid/CPR, Implicit Bias, Emergency Vehicle Operations, Firearms and others.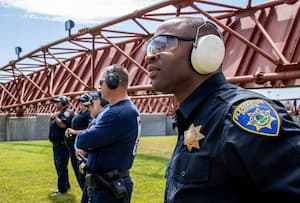 POST Sponsored Training
POST sponsored training are courses that have been certified by POST and are mostly position specific or are POST requirements. Examples of most frequently attended POST training include Crisis Intervention Training, Patrol Rifle, Women Leaders in Law Enforcement, Mindfulness and Resiliency for Public Safety and the Public Records Act.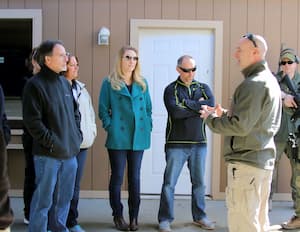 Non-POST Sponsored Training
Non-POST sponsored training are courses that have either not been certified by POST or are not law enforcement specific. The most frequent non-POST sponsored courses are Gun Violence Restraining Orders, Law Enforcement Family Resiliency Conference, Mental Resiliency for First Responders, AXON Redaction Training, Civilian Leadership and Human Trafficking Investigations and Prosecution.