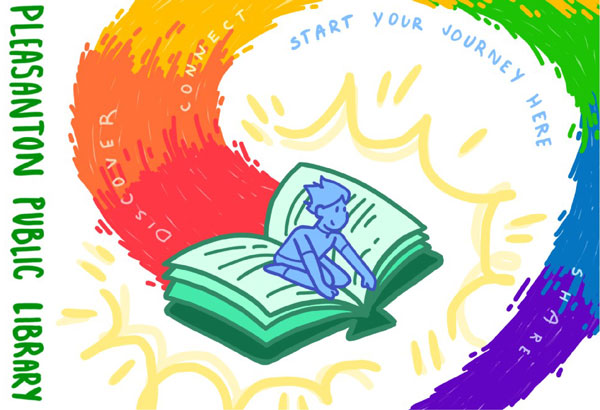 To apply for a Library Card, access your Library Account, view items and due dates and manage holds and renewals, click here.
You may register for an eCard online or apply for a Library Card in person. By registering for an eCard, you will have instant access to the Library's digital resources. eCards remain active for 30 days. Visit the Library to pick up your physical library card.
If you prefer, you may also fill out a printable
Library Card Application Form
. Please bring one of the following items with your photo and current address to pick up your card:
Driver's license
U.S. Immigration and Naturalization Green Card
California ID card
U.S. Passport
Student ID Card
If you do not have a photo identification listing a current address, one of the following may be used (for address verification only):
Utility bill with name and current address
Rent receipt or proof of ownership papers
Imprinted bank checks
Mail addressed to you at the indicated address
If you have identification (but cannot verify your current address at this time), we will mail you a library card. When the card arrives, bring the card back to the Library to set up your account.
Younger borrowers under 14 years of age must have a parent or legal guardian provide identification to register for a card.