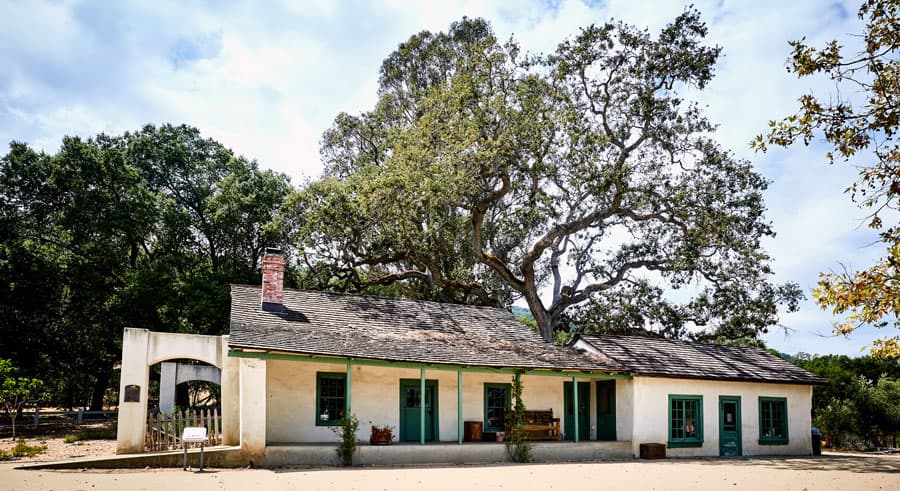 Pleasanton's Alviso Adobe Community Park is a unique site that tells the story of California from its earliest human history. This fully restored interpretative park reveals the history of the Amador Valley, offering a rare glimpse of times past – from its Native American beginnings to the days of Spanish Ranchos managing herds of cattle through a period in the early to mid-20th century. It then become the site of the Meadowlark Dairy, holding the distinction of becoming the first certified dairy in California, and now operates as a historical community park which is open to the public.
Explore this season's activities in our Activities Guide under Alviso Adobe and register today.
Find out more about what we offer:
If you have any questions, please contact us.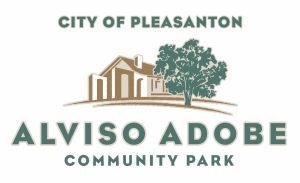 Subscribe to the Alviso Adobe Park's newsletter.
School Programs and Tours
School Programs
The City of Pleasanton offers school programs for Kindergarten through fourth grade. These field trips are focused on the cultural and natural history of the Amador Valley. Programs include trips to the Alviso Adobe Community Park, classroom nature presentations, and virtual visits. 
Private Group Tours
Private group tours will return in 2024.
Please check back here for more information.
Things to Do in the Park
Hands On Activities
Milking Fiona: Visit our resident fiberglass educational milking cow, Fiona, and try your hand at milking.
Wooden Cattle and Horses: Practice your lassoing skills on our wooden cows.
Kinetic Sand: A kinetic sand installation where you can learn about local animal prints.
Interpretive Offerings
Naturalist Programs: Join a Naturalist on an interpretive walk and/or educational program offered throughout the year. Register today.
Self-Guided Tour: Experience history like never before with our digital tour
Explore History & Nature Outdoor Exploration: Wildlife is all around us and sometimes in unexpected places. Please remember to be respectful. If you'd like to borrow a pair of binoculars, check out a pair from parkstaff at the Milking Barn Visitor Center.
Exploration Backpacks: Take a trip back and time by checking out these backpacks from the Milking Barn Visitor Center to explore park grounds. Filled with activities and treasures for the whole family.
Go on a Scavenger Hunt!
Picnic Areas
Enjoy the park setting by having a picnic on site. Picnic tables located on the north end of the park and behind the Milking Barn. Enjoy views of Mt. Diablo and the Amador Valley.
Photography
Take photographs on our park grounds. Please look over our guidelines before arriving.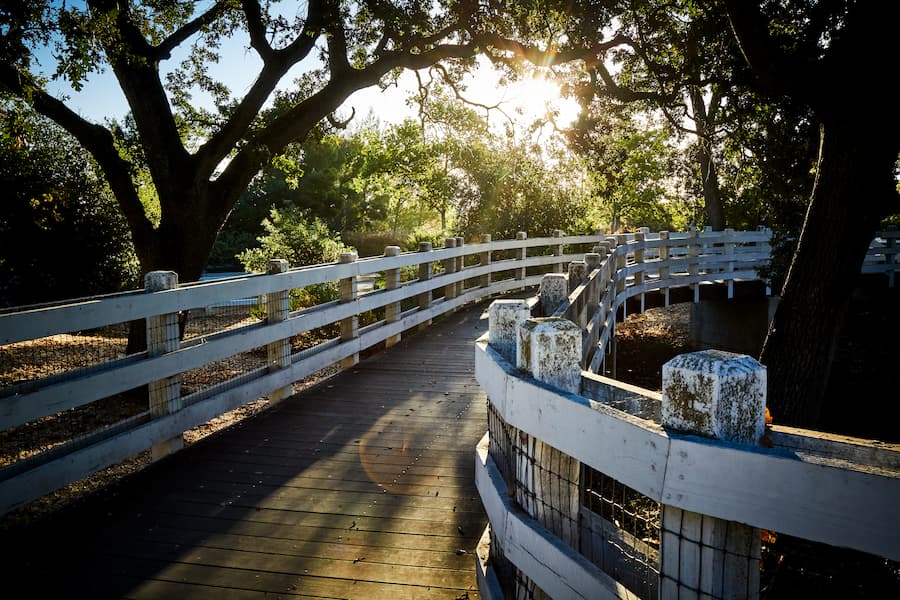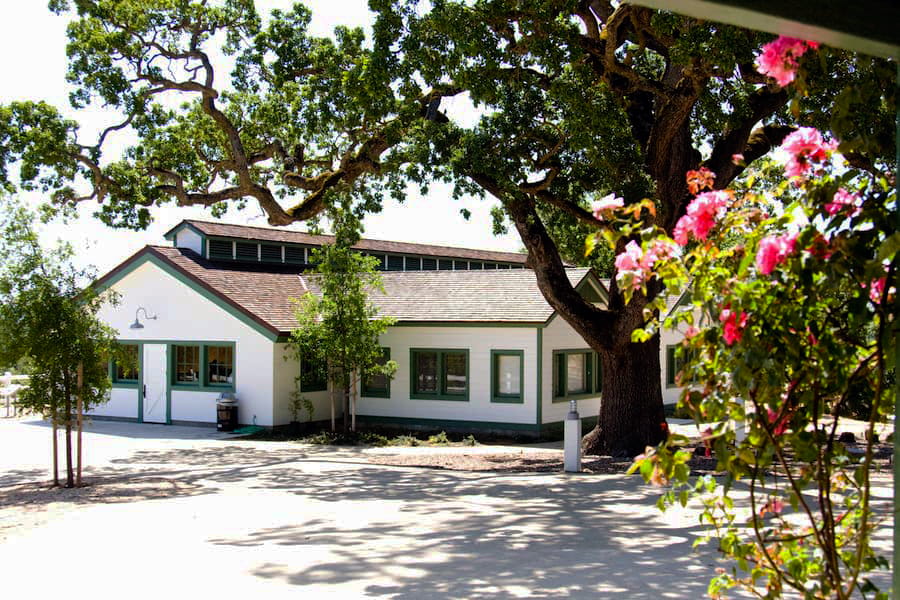 Hiking
Pick up a map to the following trails at the Milking Barn Visitor Center!
Augustin Bernal Park
Callipe Preserve Trail
Castleridge Trailhead (EBRPD)
Marilyn Murphy Kane Trail
The Preserve and Moller Ranch Trails
Outdoor Adventure
Talk a walk through our historic grounds and explore the park's rich history with this new scavenger hunt!
Download the Adventure Lab App to get started.
Digital Tours and Stories
Embark on a digital tour to appreciate, celebrate and preserve Pleasanton's heritage. Discover unique stories, videos, and historical pictures.
Check out our story here and start exploring!
Volunteers
We offer a wide range of volunteer opportunities for members of the community to support Alviso Adobe Community Park staff.
Group Volunteering
If you are part of a group of 15 or less people, you can help with large gardening and maintenance projects or get assigned a special project. Groups can be accommodated during weekend dates and times may vary.
For more information, please contact us.
Docents
A docent is a volunteer educator. Our docents learn to share the history of the peoples and cultures of the Amador Valley. Docents can help host school field trips, lead weekend tours, and assist with special events and projects. Docents must be 16 years and up.
Docent trainings take place twice a year. Check back for future dates, sign-up to receive our newsletter, or follow the City of Pleasanton on our social media accounts to get notified of new docent training sessions.
Community Service Hours
Volunteers who are 9th grade and above can volunteer at Alviso Adobe to fulfill community service hours for high school graduation or other commitments. If you are volunteering more than once you must have a Better Impact account and complete fingerprinting to be eligible to sign up for shifts.
Alviso Adobe
3465 Old Foothill Road
Pleasanton, CA 94588
(925) 931-3479
Tomás Flores: Recreation Coordinator, Naturalist
Alex Bell: Recreation Coordinator
Maurice Mestizo: Recreation Supervisor 
Contact us by filling out the form below: